has served the Dapto community for over 24 years with The Dapto Flyer. Now, a total of 11 different editions serve all the suburbs surrounding Lake Illawarra, and go as far north as Woonona and Bulli. 
Each "Flyer" is an A5 printed marketing booklet featuring a mix of localised business ads and community content such as a noticeboard, games and NFP & NGO profiles. There are 12 editions of 11 localised booklets distributed every year. That is 132 editions!

The ongoing focus is on maintaining "The Flyer's" high success rate as an effective communication tool for local business owners.
Build and maintain brand awareness
in your local target market
Community Noticeboard
1-2 sentences (FREE)
Quarter Page BW
64.25mm x 95mm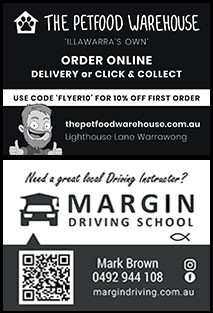 Half Page BW
128.5mm x 95mm
Full Page BW
128.5mm x 190mm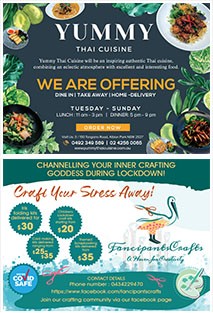 Half Page Colour
128.5mm x 95mm
Join the growing list of businesses
choosing Illawarra Flyers